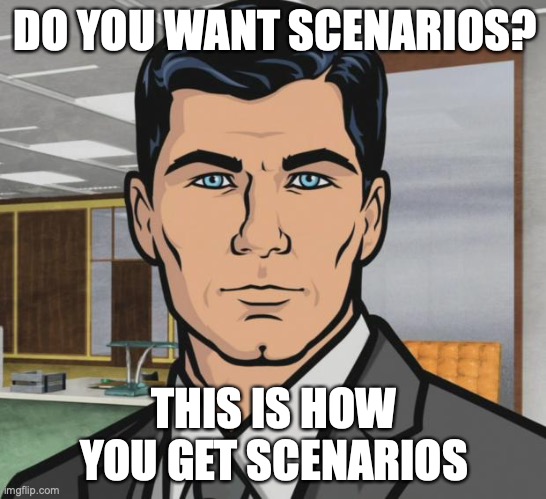 The MDCG just published a joint implementation plan regarding the MDR. Here is my summary and analysis. It's not a happy story.
Not the IVDR
This implementation plan is not about the IVDR, and the fact that it is not about the IVDR is information in itself. It means that the MDCG is not even thinking about the IVDR at the moment, because it needs all its resources to keep the MDR on track. At the end the document mentions: "It is also vital, following the 26 May 2020, to focus on the implementation of IVDR to ensure effective application as of 26 May 2022." In other words: IVD industry, you are on your own for the moment. When the MDR applies it's your turn with less than two years of transitional period left. That's three good years of transitional period lost, like tears in the rain.
EUDAMED
The plan provides that
"the Commission services and Member States are working closely to identify harmonised administrative practices and technical solutions to facilitate the exchange of information until EUDAMED is functional, in particular for cases where such exchange would be difficult to achieve based on the corresponding provisions under the current Directives. Guidance documents are being prepared in this respect with the aim of being endorsed by MDCG before 26 May 2020. The Commission services are pursuing the development of EUDAMED with the highest priority to deliver the actor registration module by May 2020 and other modules in a gradual manner thereafter, working towards full functionality by May 2022. The actor module will be deployed from 26 May 2020 and an MDCG position paper is under preparation with the aim of explaining the issuing of Single Registration Numbers (SRNs) and to encourage a common approach across the EU to record actors' data." 
This is literally nothing new compared to the Commissioner's statement in the December council meeting. I certainly hope that at least some progress was made in the background. 
From an operational perspective, the development of EUDAMED will continue based on the functional specifications made public in March 2019. Following the release of the actor module by 26 May 2020,  EUDAMED will be deployed in two phases:
First phase: UDI/devices registration, the notified bodies and certificates modules (when functional).
Second phase: vigilance, clinical investigation and performance studies and market surveillance.

 
The document mentions that the Commission services are committed to keep MDCG regularly updated on the overall progress towards full functionality of EUDAMED. This would be a nice change. Remember the December 2019 Council meeting? The Member States were not at all happy about how they had been kept in the dark about where the Commission was with EUDAMED. Let's hope that has improved now.
Turkxit and Swixit
The paper confirms what we already knew: Turkxit and Swixit are completely on the table still, and timely inclusion of the MDR and IVDR (Regulations is used in plural in the document) is unsure. 
The implementation plan also solves a question that I was asked by more than one company: do we need an AR for products of Swiss origin? Contrary to my own position and advice to clients so far I have seen some lawyers defend that you do not. The implementation plan now says univocally that you do need an AR:
"For products of Swiss origin or products from third countries having their authorised representative in Switzerland, EU authorised representatives and registration according to the MDR will be required."
Did I ever say that this was the time to think about scenarios? Well, this is the time to think about scenario's. And then I did not even mention Brexit scenarios. Because you'll need a scenarios for that too. If you need help, let me know and amaze me with a scenario that I have not seen yet. You really have to understand the MDR economic operator regime at this time. If you don't, there will be costly mistakes.
Exceptional emergencies
The MDCG reminds us about the procedure under article 59 (8) MDR and underlying national measures as a last resort. Yes, we know about that for a long time, if only because MedTech Europe told everybody about it last December. It would be rather nice if we would have known something about how the exception would be applied in practice. Now we just know that the Commission can extend a national exemption to a Union wide one under exceptional circumstances, which is literally what the law already says for years, since 5 May 2017 to be precise (date of publication of the MDR). This is not the kind of clarification we are looking for, MDCG!
Priority actions regarding placing on the market of devices
The implementation plan defined a number of priority actions and if the EU says "priority" and MDR in one sentence, then you know it's urgent and it's serious. Someone is on the ball and decisive action is taken!
Remember all the 'priority' guidance promised in December 2017? Still to arrive. What is disconcerting to me is that these actions are defined as priority actions to be taken, while I would think that most of them should be underway for years by now:
Endorse guidance on the application of the transitional period, notably in relation to the interpretation of conditions concerning "significant changes" in accordance to Article 120(3) of the MDR (MDCG) – this should have been there long ago.
Endorse guidance on the consultation of relevant authorities for legacy devices with ancillary substances or manufactured using TSE susceptible animal tissues (MDCG) – this should have been there in May 2017.
Endorse guidance on how affected manufacturers of some class I devices can make efficient use of the transitional provisions in Article 120 (3) and (4) of the MDR (MDCG) – fortunately I have written my version of guidance for you in a blog (the draft corrigendum described in that post turned out as expected).
Request regular reporting from industry and notified bodies and monitor market developments and activities performed by notified bodies aiming at detecting possible delays that could lead to shortage of devices on the market (Member States and Commission services) – at this point everybody is voluntarily shouting this at the Commission and especially MedTech Europe and COCIR have been more than vocal in this regard.
Examine different means to ensure availability of safe and critical medical devices and provide guidance, as appropriate (Member States and Commission services) – indeed, also the MDCG apparently does not seem to do a lot in terms of scenarios if they are only starting with this now.
Provide for mechanisms to communicate between Member States Authorities and the Commission on availability, potential risk of shortages and measures taken to ensure availability of safe and critical medical devices. (Member States and Commission services) – same comment as previous point.
So we have priority actions without deadlines and no further concrete implementation plan. If that does not inspire confidence I don't know what will, pardon the cynicism.
Clinical
Several things are holding up clinical matters under the MDR.
First, we do not have operational expert committees for the application of the clinical evaluation consultation procedure (scrutiny procedure) – no expert panels yet, no internal procedures.
Secondly, we do not have guidance that has been forthcoming for a loooong time: on clinical evidence needed for medical devices previously certified under the MDD and AIMDD (the legacy medical devices) and on equivalence for well-established technologies.
The MDCG has been shockingly slow to deliver this. We now have timing for 26 May 2020.
Implementing acts and further guidance
There are implementing acts that are in place, and there are implementing acts underway, the plan helpfully informs us. Progress! We had no idea about this. The Implementing Decision for the standardisation request to CEN/CENELEC for MDR / IVDR harmonised standards, the Implementing Regulation on Common Specifications for the reprocessing of single-use medical devices and the Implementing act on devices without an intended medical purpose (Annex XVI MDR) are in the pipeline and may even be adopted by 26 May 2020, while this concerns essential foundational material that should have been adopted in 2017 because it was needed already then to make a difference for effective implantation by the market.
The MDCG refers to a number of the guidances on the roster that we knew about from the rolling guidance overview. No dates for delivery, so no new information.
After reading
I must say I felt rather disappointed and underwhelmed after reading this document, which did not contain anything new apart from a shocking lack of progress with implementing the MDR and confirmation of what I feared was happing: that the IVDR implementation was put on the back burner pending MDR resolution. I am not optimistic about the period up to 26 May, and I am not optimistic about IVDR implementation either, not in the least because the IVD industry also seems slow to catch on to the IVDR, which means trouble brewing.